Casseus Law is Pleased to Sponsor the Event: From Bench to Business: An Evening with Biotech Entrepreneurs
Wednesday, December 10, 2014, 6–9pm
Sackler Building, Room 114
145 Harrison Avenue
Boston, MA 02111
Attorney Rachel Casseus discussed ways to self-sponsor yourself for a green card through the National Interest Waiver and EB-1A process.
Join Boston's Entrepreneurs and Advanced Degrees Meetup Group and the Tufts Biomedical Business Club for an engaging evening with local biotech entrepreneurs. Listen as our panelists share stories of navigating the Boston biotech ecosystem, moderated by Dr. Paulina Hill of Polaris Ventures.
Our goal is to leave you with a deeper connection to Boston's biotech startup community and the motivation to figure out how to bring your own research beyond the bench.

Our Panel:
Bonnie Fendrock, MBA – Co-founder, CEO, Cyta Therapeutics
Laura Hales, PhD – Founder, President, The Isis Group
Kathryn Kosuda, PhD – Co-founder, VP Research & Development, Vaxess Technologies
Paulina Hill, PhD – Senior Associate, Polaris Partners
Event Program:
6:00pm – Registration, Startup Showcase
6:35pm – Opening Remarks, Introductions
6:45pm – Panel Discussion and Q&A
8:15pm – Startup Showcase, Networking Reception
Advanced Degree and Entrepreneur Green Card Question & Answer
Wednesday, June 25, 2014, 6pm
Harvard University Department of Chemistry & Chemical Biology
Pfizer Lecture Hall
12 Oxford Street
Cambridge, MA 02138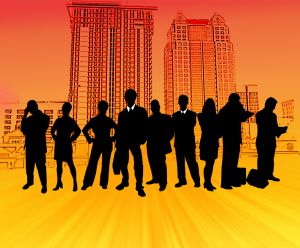 A huge thank you goes out to Boston's Entrepreneur and Advanced Degrees Group for hosting Casseus Law at Harvard University last night. It was an honor to share our knowledge with a group of over 70 researchers, entrepreneurs and members of professional groups. As promised, here are the slides from the event last night for your viewing pleasure!
Congratulations to our raffle winners! We will be hosting future Q&A's, so make sure to subscribe to our mailing list to attend. Send an email to subscribe.
Download the PDF presentation from the event:
Question & Answer Session for Postdocs
Thursday, May 29, 2014, 6–8pm
10 Harvey Street
Cambridge, MA 02140
Casseus Law hosted our latest Question and Answer Session for postdoctoral researchers. We have held past events where researchers from MIT and Dana–Farber Cancer Institute have attended. These events are free and open to all postdoctoral researchers who are interested in obtaining a self-petitioned green card through the EB-1 or NIW process. If you are interested in attending, please RSVP for the next event.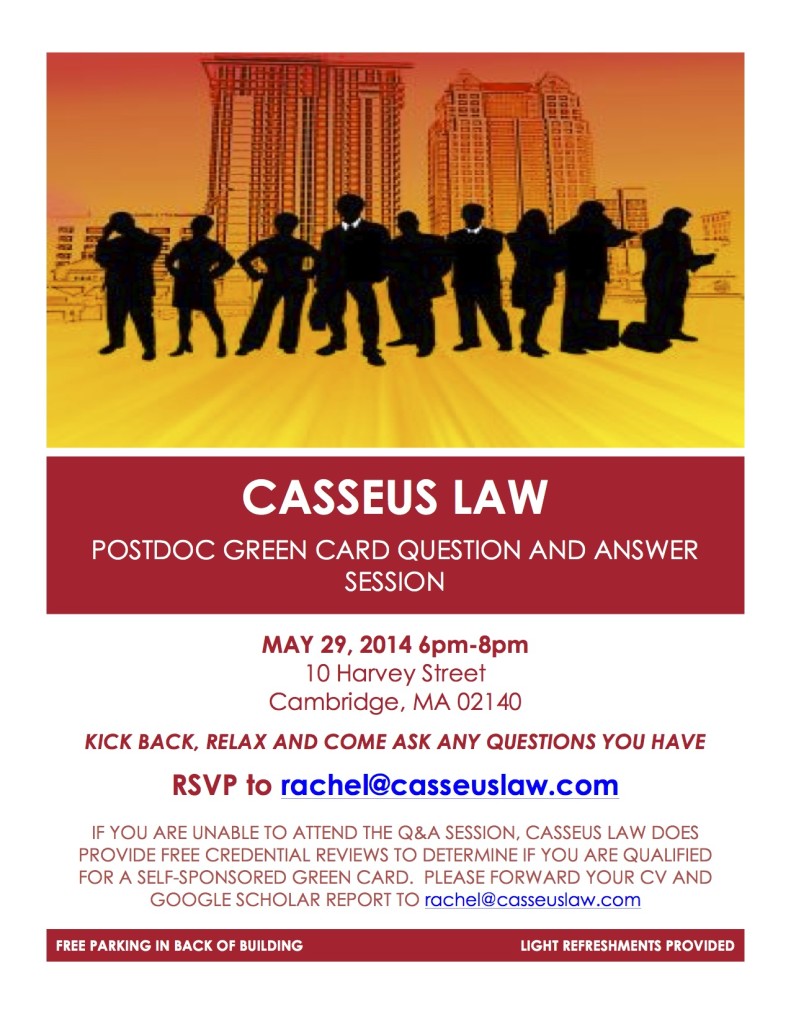 Case Approval
Friday, April 25, 2014
Today, we received very good news that our EB-1B Alzheimer's researcher's case had been approved in a record 58 days without premium processing. We are very proud of Dr. W and wish him all the best in his future endeavors.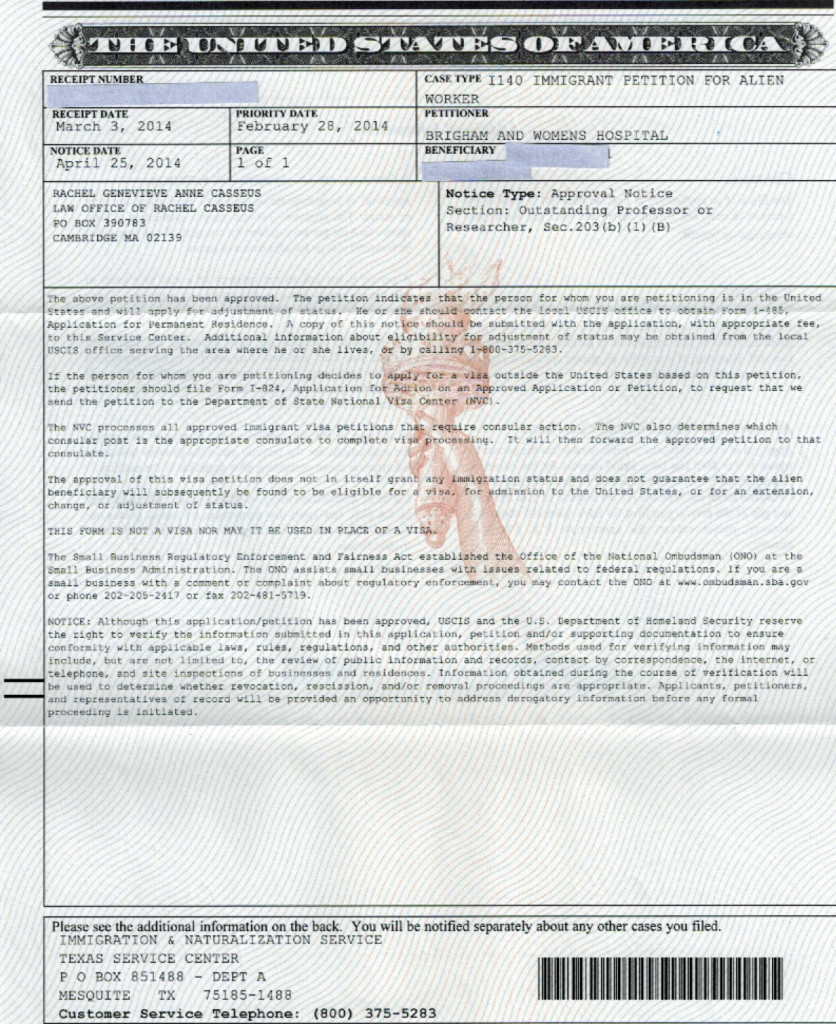 Case Highlights
Position: Instructor at Harvard NeuroDiscovery Center, Harvard Medical School and Brigham & Women's Hospital
Research: Alzheimer's Drug Discovery
Publications: 10
Citations: 100
Peer Reviewer of journal articles: Yes
Notable work: helped a major drug company develop a top grossing prescription drug that grossed over $500 million